Quality is in the RED box ...
Each red box contains quality taped collated flooring L-Cleats made of premium North America steel. Flooring Pro Fastening L-Cleats surpass industry quality standards and outperform the competition.
Combined with their superior point design, which reduces wood splitting, the L-Cleat fasteners also have a ribbed shank design for optimal performance. Next time you are picking up fasteners for an important job, make sure to pick up the RED BOX!
Interested in purchasing cleats? Contact our distributor in your region!
Metropolitan Staple Corporation
11 Brown Avenue, Springfield, NJ 07081 http://www.metrostaple.com/
+1 973-564-9500
Distributes to the following U.S. states: New York, New Jersey, Pennsylvania, Connecticut, Massachusetts, Vermont, New Hampshire, Rhode Island, Maine, Delaware, Virginia and North Carolina
Fastening Solutions, Inc.
3075 Selma Highway, Montgomery AL 36108 http://fsiusa.com/
+1 334-284-8300
Distributes to the following U.S. states: Alabama, Georgia, Florida, Mississippi, Louisiana, South Carolina, Texas, Oklahoma, Missouri, Tennessee, Indiana, Ohio, Kentucky, and Arkansas.
Brampton Hardwood
59 Bramalea Rd, Brampton, ON L6T 2W4 http://www.bramptonhardwood.com/
(905) 450-6268
Distributes to the following region: The Greater Toronto Area
Need help locating one of our distributors in your area? Email sales@fpfastening.com or call our toll free number 1-866-413-2779 for assistance.
FEATURES
New taped collated design

Most flexible strip integrity

Premium grade high carbon steel

"Flat" head eliminates misfires

V-shaped gripper barbs

Superior point design

Made in North America
BENEFITS
Reduced wood splitting

Save time with less breakage
North American Advantage
Competitive pricing
Need help locating one of our distributors in your area?
Email: sales@fpfastening.com
Call our toll free number: 1-866-413-2779 for assistance
Fill in and submit a request form on the contact page.
Quality
Experience the advantage of a North American company.
FIND THE RIGHT L-CLEAT FOR THE JOB ...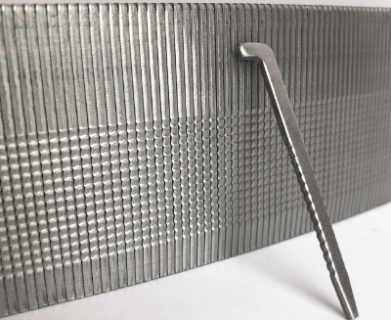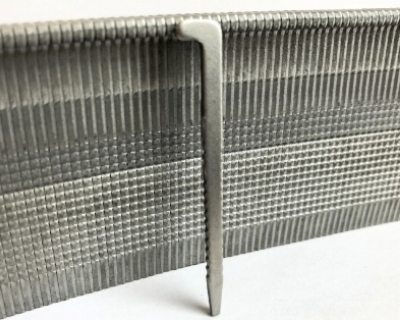 STOCK UP ON THE BEST L-CLEATS IN THE MARKET
Save time and money on every floor that you install with Flooring Pro Fastening cleats!